RESPONSIVE WEBSITE DESIGN
In order to have the greatest marketing impact, you need a custom website specifically geared toward each target market.
Because your existing website serves many purposes and is directed at various markets, we specifically design a custom and responsive website using information from your existing website as well as promotional documents you provide to detail the reasons your region is an ideal location and is ideally suited for your target industry's specific wants and needs.
This website includes various pages relevant to the target industries, a contact form, email address, and toll-free number which are set up in your name, but monitored by FLOR Group associates.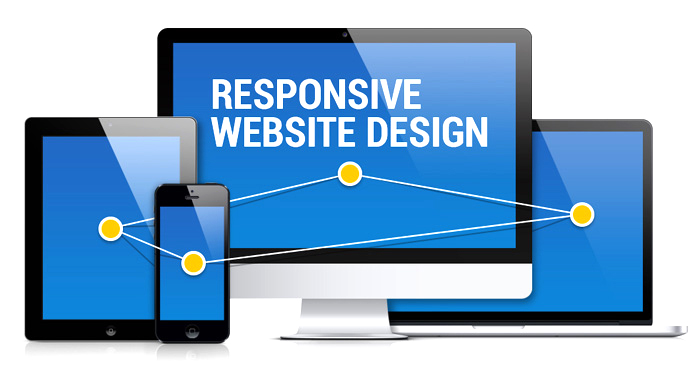 If your organization is in need of a new or revised website, we can develop a custom and responsive website for you.
Information Gathering: We work with you to gain a solid understanding of your organization's goals for the website and determine how the website can be developed to help you achieve those goals.  We will gather information such as the purpose, target audience, and content for the website.
Planning: Using the information gathered, we will work with you to develop a plan for your website, which is referred to as a site map. The site map is a list of all main topic areas, as well as sub-topics, if applicable. This serves as a guide as to what content will be on the site, and is essential to developing a consistent, easy to understand navigational system.
Design: We will work with you to create the design and layout you desire for the website. Using your feedback, we will make revisions until you are completely satisfied with the look and feel of the final design and layout.
Development: Using the created design, we will build the website to accommodate your unique needs, features, and functions. The website will include multiple pages to communicate your information, highlight your area, and link to other sites as needed.  The website will also provide a convenient contact form, which will be submitted directly to your email address.
Testing and Delivery: We will test the functionality of the forms and other scripts, as well as compatibility issues on different web browsers and devices to ensure your website is optimized to be viewed properly in the most recent browser versions and all forms of devices (i.e. mobile phones, tablets, and computer screens). We will finalize the website by installing all required plugins for the content management system and SEO (Search Engine Optimization). SEO is the optimization of your website with elements such as title, description and keyword tags which help your website achieve higher rankings in the search engines. Once all testing has been verified, we will upload the created files to the server to make it live.
WEBSITE MAINTENANCE & HOSTING
For a yearly fee, we will update the website content as needed, make yearly revisions, and perform yearly upgrades to the content management system and plugins. This fee also includes the hosting of your domain, the creation of unlimited email accounts, and maintenance for the email accounts.
For a yearly fee, we will host your domain, create unlimited email accounts, and provide maintenance for the email accounts.
FEATURED WEBSITES
Below Are Websites We Designed For Some Of Our Clients' Projects: